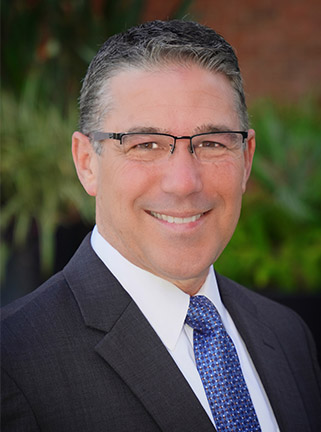 Regional Manager, Indiana
Brian Benedict
After leaving the United States Army as a Sergeant (from 1986-1991), obtained his life and health license at 25 and went on to have a successful career as a Firefighter for the Richmond Indiana Fire Department. He retired in 2016 and continued protecting police officers and firefighters across the Midwest with Police & Firemen's Insurance Association, a fraternal organization. After 13 years with Police and Firemen's Ins Association he opened a successful State Farm Agency in Englewood Ohio.

Today, Brian is a Regional Manager for Advocate Health Advisors. He offers a unique opportunity for Agencies and Agents to Partner with him to take their businesses to the next level. He works closely with every Agent to help create a personalized business development plan. His sole focus is helping Agents be successful.

Brian also understands that trust and loyalty are not be given freely; they must be earned. Therefore, he focuses on honesty, combined with the knowledge and skills acquired over several decades to earn your trust and loyalty while helping you build a great business.

Brian lives in Indiana with his wife and teddy bear bichon. Brian and Lisa have three awesome children. Daughter Jessi is an Intelligence Lieutenant in the United States Army and currently serves in Germany. Their older son Skyler just graduated from Indiana University and is employed as a Data Analyst in Noblesville, IN. Dylan is graduating in 2022 from Purdue as a Software & Programming Engineer. Brian spends his spare time playing music in local establishments and together they love traveling and being outdoors with family and friends.